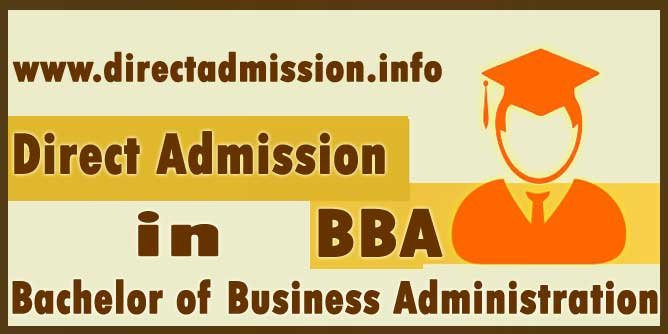 We offer to students for Direct admission in TopBBA-colleges in India Career Guide after your 12th Class Marks.
Direct admission in BBA colleges on Behalf of your academic percentages Like your 10th, 12th percentage and Entrance Score.
Direct admission in BBA colleges is also offering to students as per their specialization Needs. This site offering Direct admission in BBA colleges in India does proper counseling to students to eliminate INJUSTICE to either College or the students for better career in the field of Management.
About Business Administration Course (Under Graduate)
Its  a bachelor's degree in commerce and business administration. Hence in 3-year Bachelor of Business Administration Admission program provides students with general management education. Students gain sound knowledge in each management discipline: Marketing, International Negotiation, Human Resource Management, Audit and Control, Accounting and Finance, Operations Management, and Information Systems.
Bachelor of Business Administration Admission & Affiliation
The 3 year under graduate Programme is affiliation from a university of state or Central which in itself affiliated to UGC (university grant commission)
The Programmes can be under any Mode either distance or regular but in Case of Distance. The affiliating university it should also be recognized from DEC (Distance education council).
For Free Counseling for Direct Admission BBA call -09811004275, 011 26344275
A graduation course affiliated to a university which is a 3 years Degree Programme. Bachelor of Business Administration admission has started in Top institutes, colleges and universities in India.
The Direct admission BBA 2020 process starts from the month of May every year which is a Degree programme.
The Degree is been given by a
University of India State
Private / Deemed or central university
Being approve by UGC ( Under section Section 2(f) of UGC Act-1956)
Direct Admission BBA
Students Can Now Find list for Direct Admission BBA in
Therefore, the Admission tends to happen only once in a year in India and not like some foreign university which has admissions twice in a year. The Direct Admission in BBA Colleges in India starts in the month of May and get over by the mid of august every year.
Scope and Future of Students after BBA
Accountant.
Financial Advisor.
Marketer.
Commodities Trader.
Human Resources.
Loan Officer.
Real Estate Agent.
Manager.
Enterprenur
Higher Studies – MBA
Advertising
Aviation
Banking
Consultancy
Digital Marketing
Entertainment
Finance
Information Technology (IT)
Insurance
Media
Offline Marketing
Manufacturing
Digital Marketing